The sheet music, videos, and authors explored here are featured in Forget-Me-Not Vermont.
Little Brown Jug Song and Chorus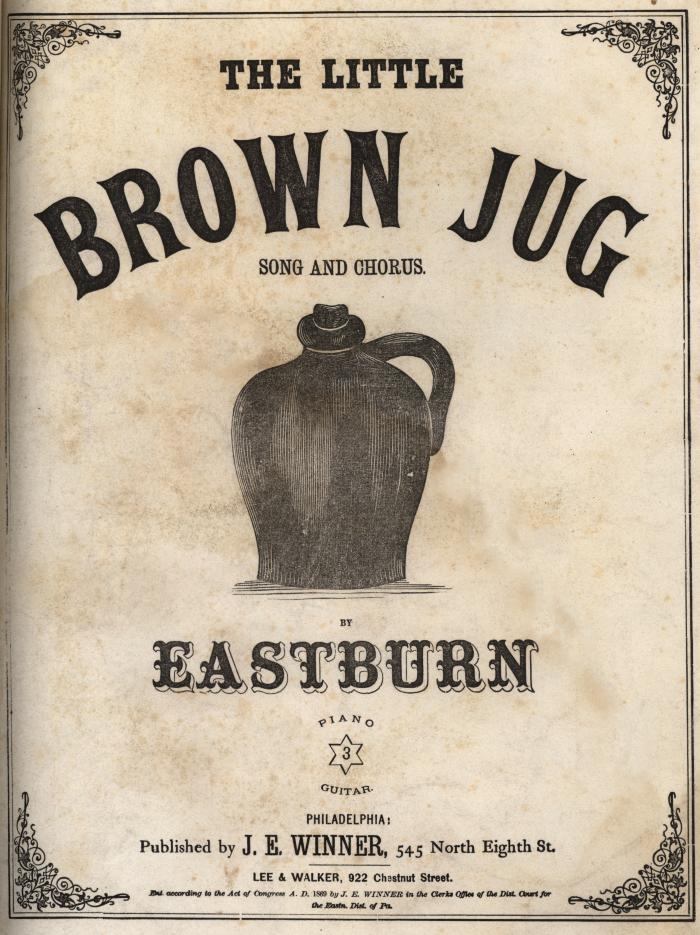 Only a Bunch of Forget-Me-Nots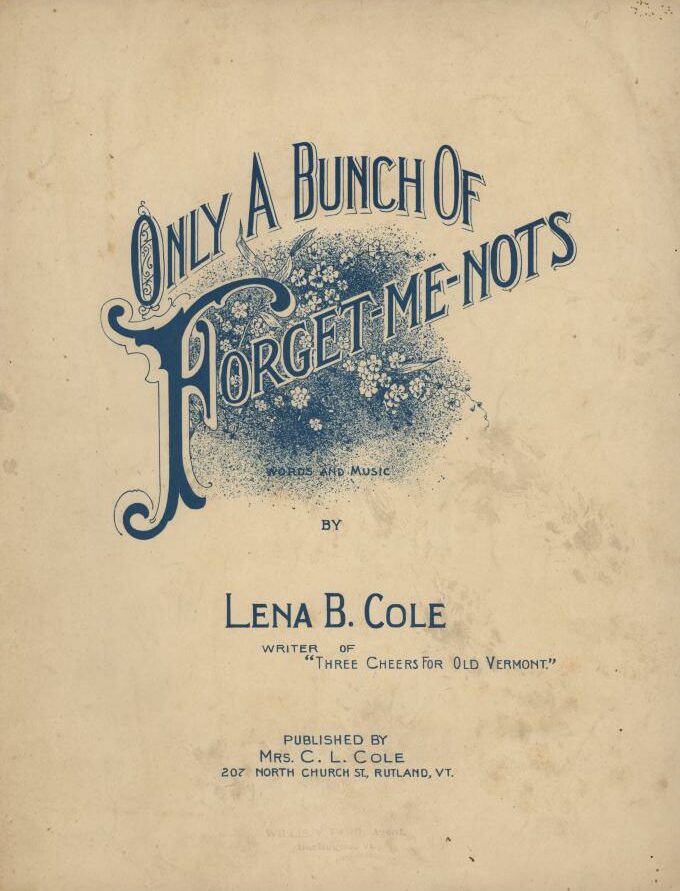 The Green Hills of Vermont I Love So Well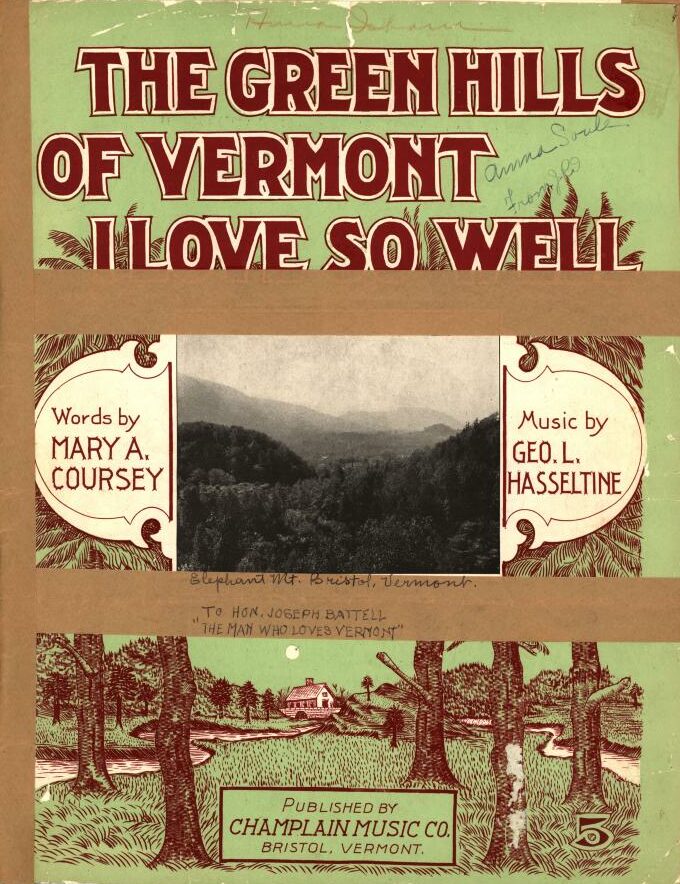 Uh Huh (Meaning Yes)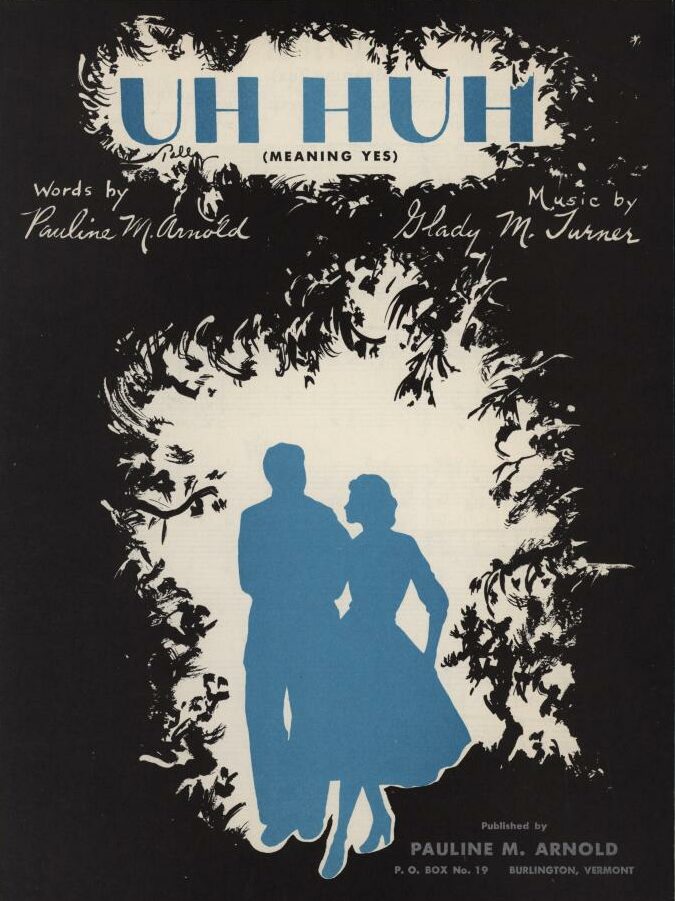 That Young Man Across the Way: Song and Chorus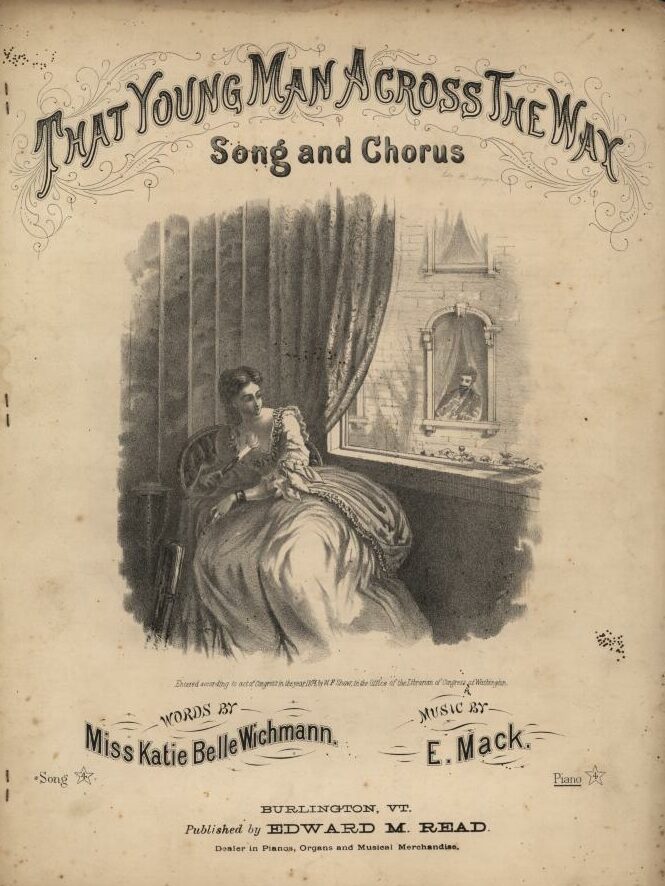 Keep Cool and Keep Coolidge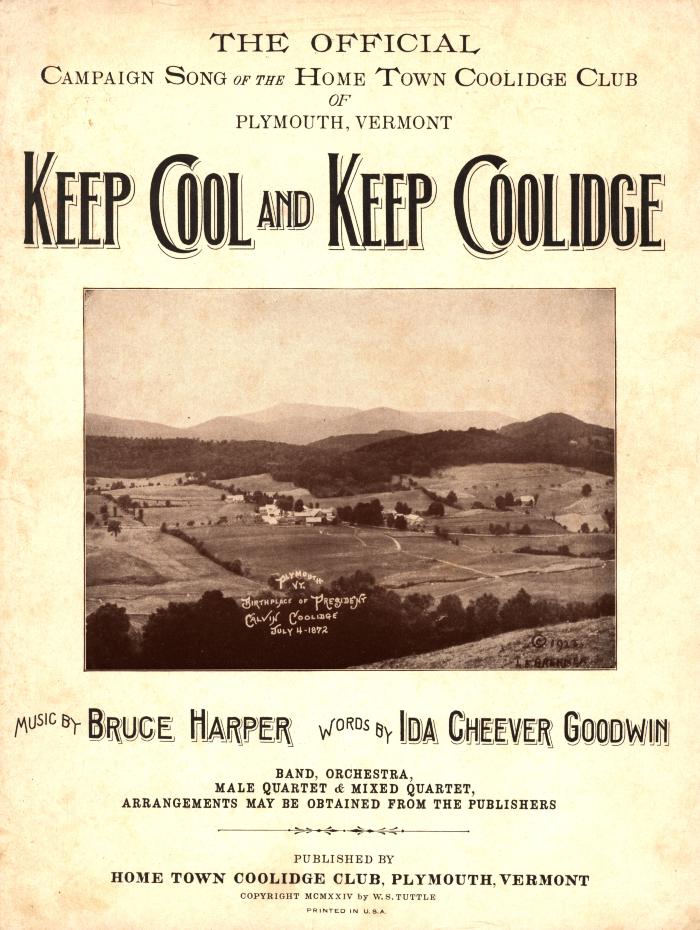 Coolidge and Dawes for the Nation's Cause: Official Campaign Song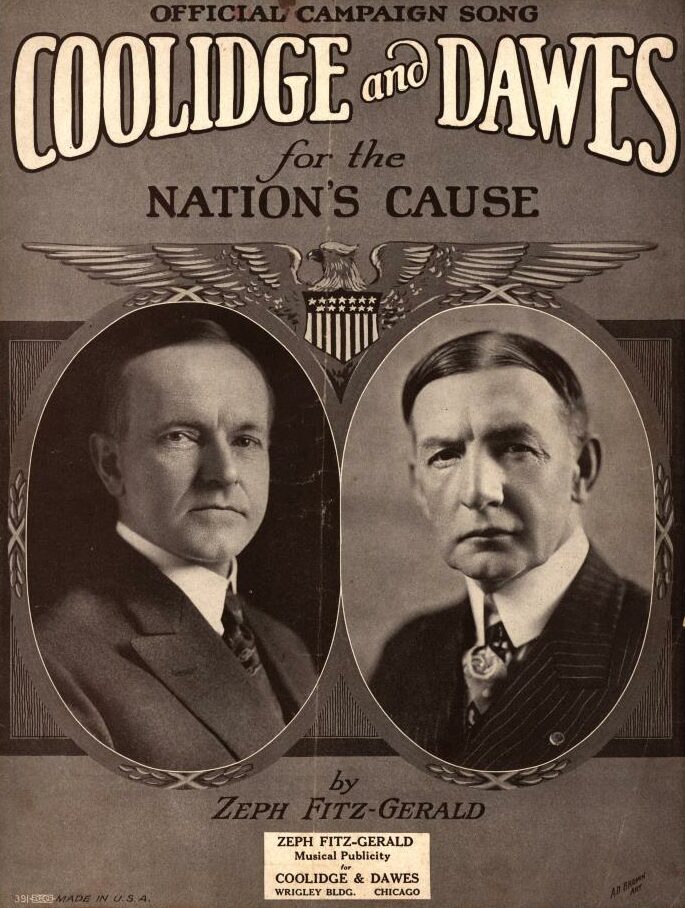 Silver Lake March and Two-Step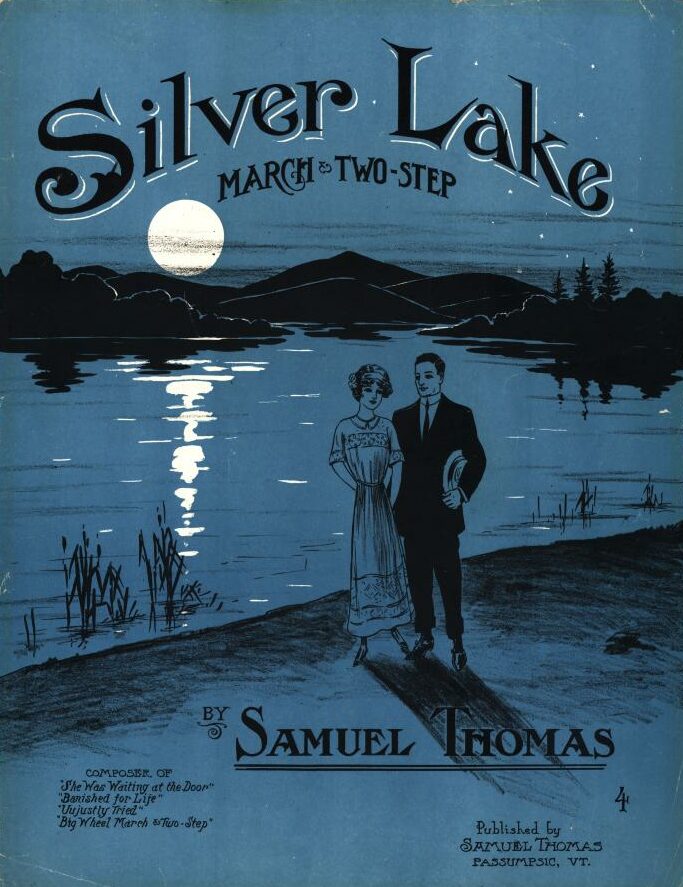 Bachelor's Dream Idylle Waltz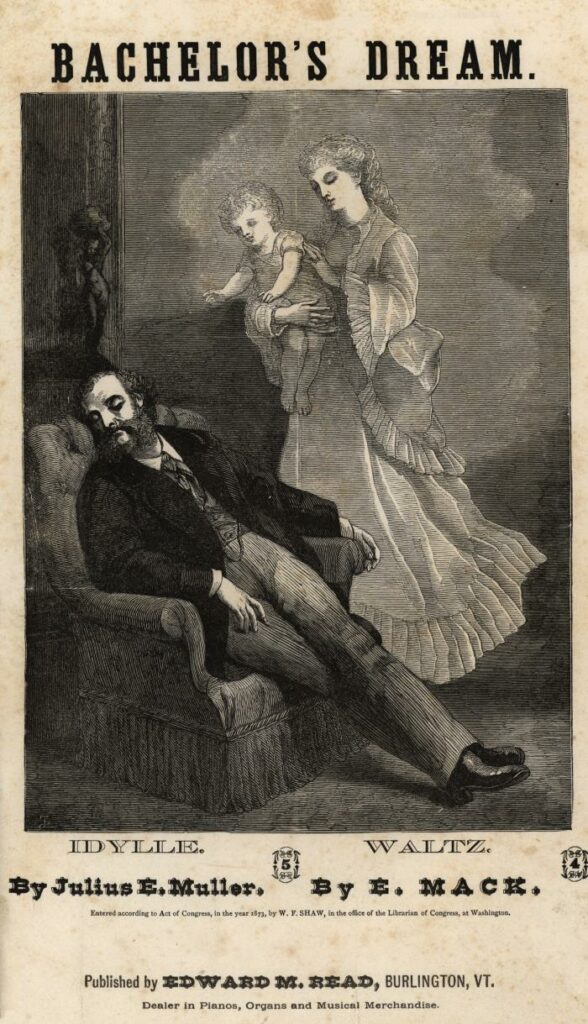 Three Cheers For Old Vermont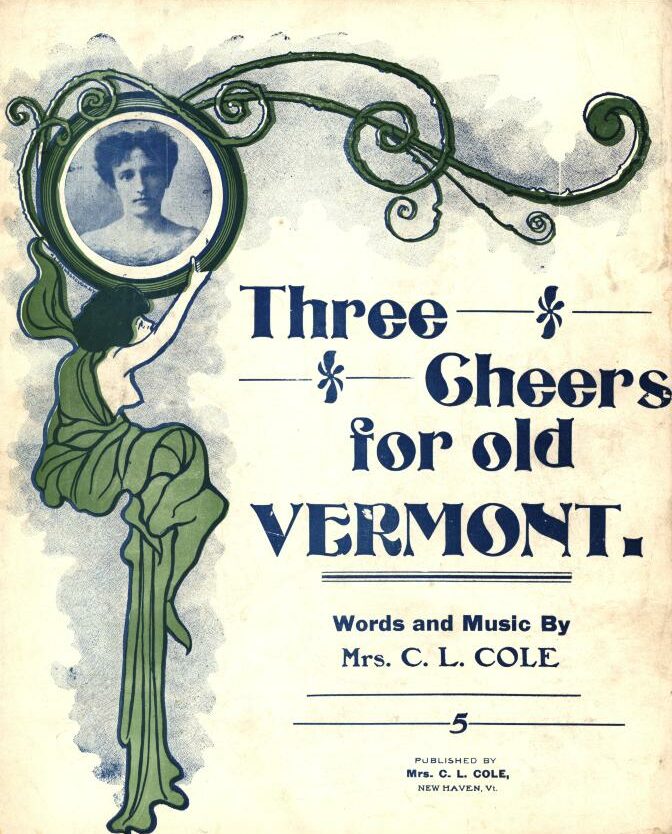 More About the Composers
Pauline Marie Arnold (1911–2003) 
Pauline Arnold of Burlington, Vermont composed at least five popular songs in the 1950s, three in collaboration with Gladys Turner. A native of Quebec, Canada, Arnold lived in Burlington for most of her adult life, first on South Winooski Avenue and then on Ledge Road. She wrote and published sheet music while raising her three children. Later, she and her husband John Arnold Jr. managed a real estate agency together.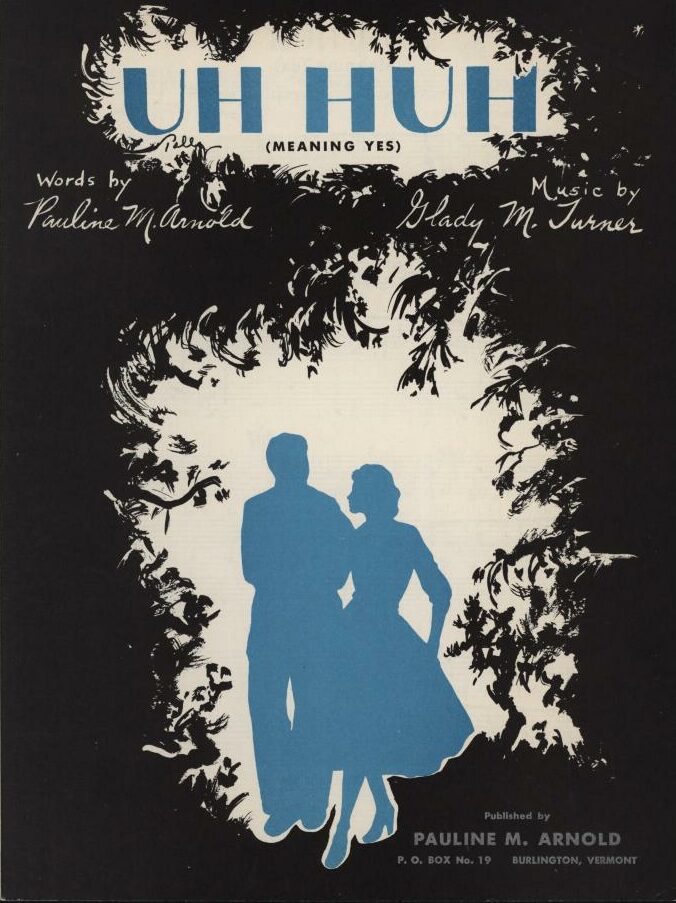 Gladys Mae Turner (1891–1965)
Burlington, Vermont organist and piano teacher Gladys Turner co-authored several popular songs with Pauline Arnold. Turner composed the music to If I Can't Stop The Sun From Shining (1954), Uh Huh (Meaning Yes) (1955), and Won't You Have An Ice Cream Soda With Me (1959), copies of which are located in the Champlain College Special Collections. A New Hampshire native, Turner served as the organist of the First Congregational Church in Burlington.
Justin Morgan (1747–1798)
Justin Morgan was born in Massachusetts but later moved to Vermont where he became known for composing music and teaching singing. His music was often direct and religious in nature, including songs titled Amanda (1791) and Despair (1791). When he was not writing music, he was breeding horses and created the Morgan Horse breed. The Morgan Horse is still a well-known breed to this day.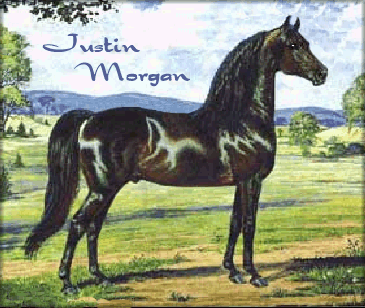 Lena B. Cole (1883–1963)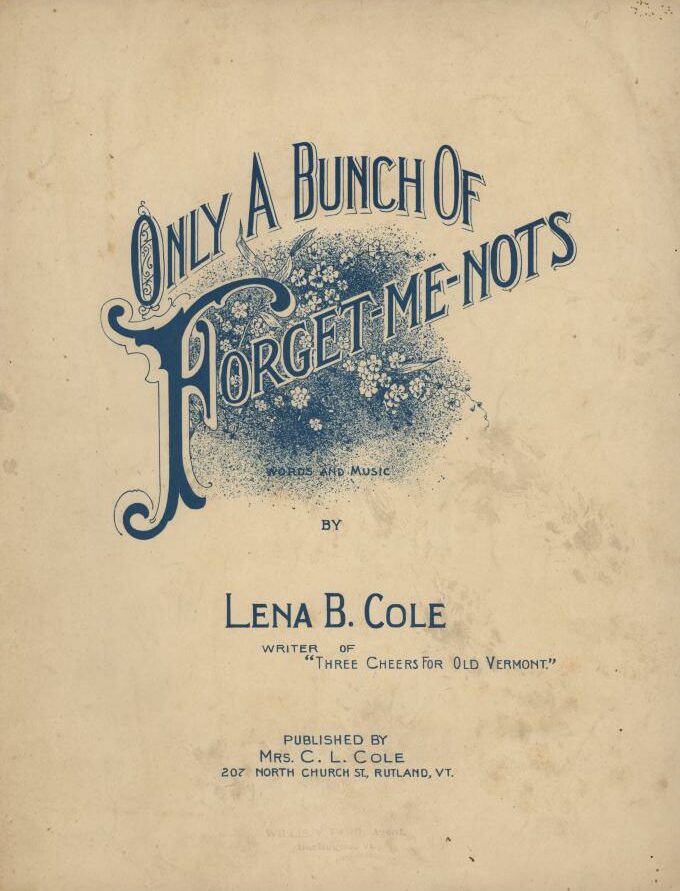 Lena B. Cole was an early 20th-century songwriter and Vermont native.  Born in Middlebury in 1883 as Lena Grover, she married Curtis Cole in 1902 and had at least three children.  She divorced Curtis in 1920 but it was during her first marriage where she wrote Only a Bunch of Forget Me Nots and Three Cheers for Old Vermont.  She was also listed as the publisher of her own music while living in Rutland. She married Frank Lawrence in 1920 and lived in Brattleboro until her death in 1963.